Archive for the 'Prayer of the Heart' Category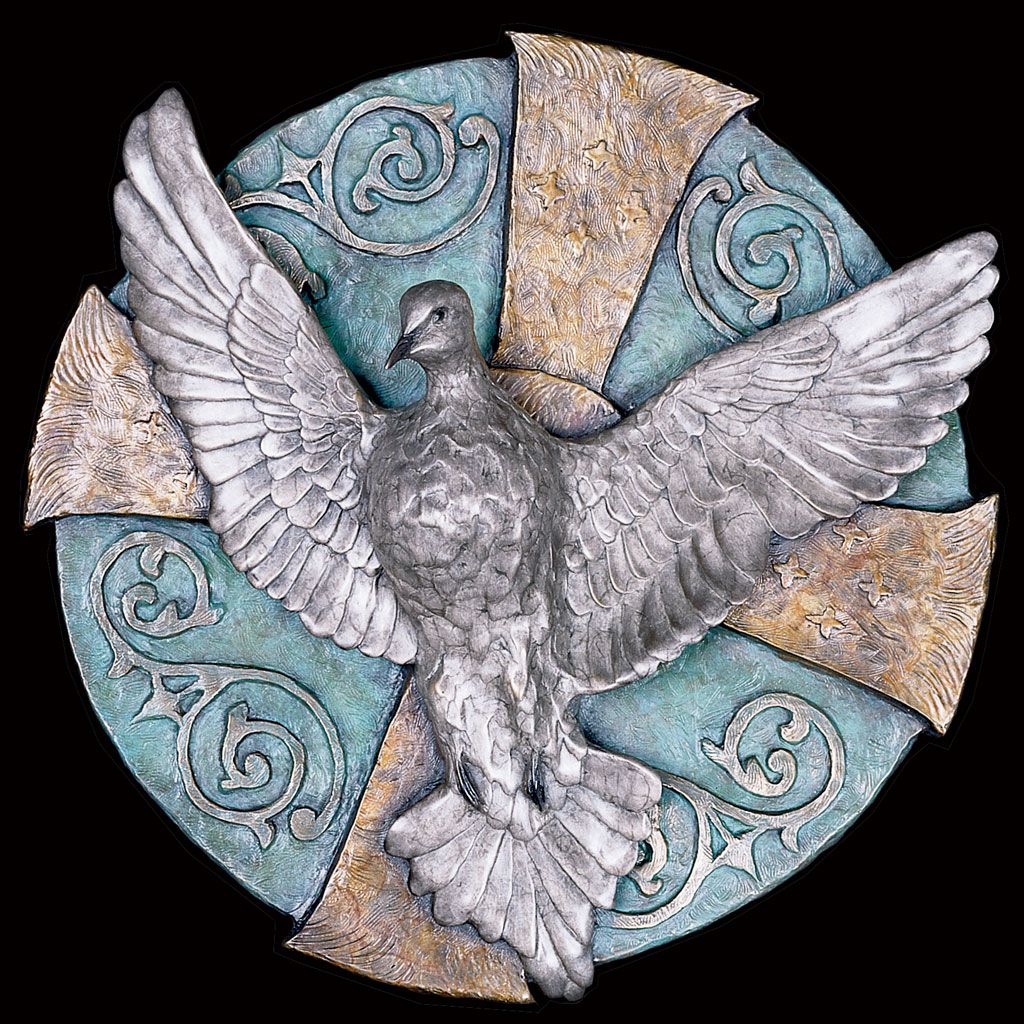 THE PRAYER OF HOLY SILENCE

When the Whole Creation groans in travail . . .


During the earliest days of Christianity, when the followers of Jesus the Christ were under nearly constant persecution, the faithful were often unable to gather together to celebrate the mysteries of the Eucharist. Drawing on their inheritance from Jewish Temple and Synagogue, they continued to pray morning and evening, often simply in family groupings or in solitude.


As the worst of the Roman persecutions abated, and Christianity became a legal religion in the empire, regular gatherings in churches were allowed and even encouraged. Yet many souls—both men and women—felt called to a more deliberate and intense discipleship, and retreated to the mountains and deserts to follow Christ through their lives of prayer in silence, solitude, and simplicity. Eventually these hermits and anchorites became so numerous, they began to gather together to share their lives of prayer and service while living communally in monasteries. One of the oldest of these (in continuous existence since the early 4th Century) is the Monastery of St. Catherine, at the base of Mount Sinai in the Egyptian desert. http://www.sinaimonastery.com/index.php/en/history


Throughout the long history of the Earth, humanity (indeed, all of God's creation) has been threatened in various ways, times, and places by the Four Horsemen of the Apocalypse: Death, Famine, War, Pestilence. Our time is no different. The coronavirus, COVID-19, is simply the one we face in 2020. And just as our ancestors down through the ages have done, we will fight these threats with all our medical, technological, and political might.

And we will pray, just as they did—in our churches, synagogues, and temples (when we can), in our homes with our loved ones, in our solitudes (whether by choice, or by circumstance), remembering always the elderly, the homeless, and the dying, and those who care for them.


. . . we do not know how to pray as we ought,
but the Spirit himself intercedes for us with
sighs too deep for words.


Our prayers will take many forms: the familiar and beloved words of liturgy and hymns, or the simpler prayer of the heart, "Lord, have mercy.". And perhaps we may find our prayers are "too deep for words" and we fall silent before the immensity of the perils of our time, but even more profoundly, we fall silent before the sure and certain hope that we and the entirety of creation are eternally held in the Heart of God.


. . . For I am sure that neither death, nor life,
nor angels, nor principalities,
nor things present, nor things to come, nor powers,
nor height, nor depth, nor anything else in all creation,
will be able to separate us from the
love of God in Christ our Lord.
(Romans 8: 22, 26, 38)
During this time of pestilence, and the "physical distancing" it requires, perhaps some of you may wish to explore an ancient and simpler form of daily prayer, which you may find in my Breviary of Holy Silence on the page Prayer of Holy Silence. http://holydwelling.com/blog/prayer-of-holy-silence/ I will be posting other relevant material on this page in the near future.


With blessings and prayer for God's creation and all who dwell therein.
The Rev. Susan Creighton
16 March 2020





I am pleased to announce the publication of my book, DeepLight: A Memoir of the Soul.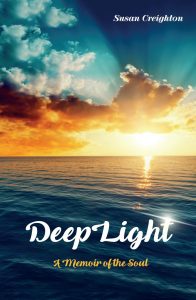 DeepLight: A Memoir of the Soul is a rich narrative of a contemporary woman's spiritual quest. Within the context of her extensive study of religious and mystical traditions, and her experiences as a woman, a monastic, and an Episcopal priest, Susan Creighton weaves a spiral tapestry of memories, journal entries, and poetry. Her search for an authentic practice of contemplative prayer led across cultural, historical, and religious boundaries, but is most significantly shaped and enriched by the teachings of mystics like St. John of the Cross and the ancient tradition of Orthodox ascetical theology and spiritual practice. Now living under vows as an anchorite, her memoir shares with the reader ways in which the Jesus Prayer and other spiritual practices lead to deeper contemplative prayer as well as helping us develop greater discrimination and compassion for ourselves and others.
Endorsements:
"Creighton's fascinating memoir, which reminds me of Thomas Merton's Seven-Storey Mountain, explores how a brain disorder can affect, even intensify, spirituality."
–Eve LaPlante, author of Seized

"If anyone can speak truly about a personal pilgrimage into an 'anchorhold' of profound faith, it is Susan Creighton. . . . Her story will speak to any seeking soul as it has to mine."
–Luci Shaw Author of Thumbprints in the Clay

"To write about the soul, you have to know it, yours, and in some deeper ways, the souls of others. When I visited Susan's anchorhold, and sat with her there, I knew I was with someone who did."
–Gregory H. Rickel, VIII Bishop of Olympia (Washington)
"This is not a book to be read hastily. It should be savored, wrestled with, confronted as the reader walks with [Creighton] the spiral labyrinth to the heart of all being."
–Linda Maloney, OblSB
"DeepLight is an uncommon invitation to observe a long, rich, and difficult Christian spiritual life. Seldom is such a life uncovered with such brutal honesty, courage, and love."
–Kathryn Rickert, School of Theology and Ministry, Seattle University
"DeepLight testifies about a lifelong intensive search for the "essence" of faith in deep prayer and union with God . . . Reading the book . . . may open up a deep inner response, allowing the gentle voice of one's own soul to be heard in the midst of a hurrying, noisy and violent world."
–Ingrid Schirmer, University of Hamburg
DeepLight: A Memoir of the Soul may be ordered from Wipf and Stock Publishers http://wipfandstock.com
Resource Publications
ISBN 13: 978-1-5326-4540-2
Retail: $25.00     Web price: $20.00
Pub. Date: 4/11/2018
Available on Amazon, Ingram, and Kindle by mid-May.
Susan Creighton is an anchorite in the Episcopal Diocese of Olympia. Ordained a priest in 1981, she has served in monastic, parish, and campus settings. She now fulfills her vocation under vows of silence, solitude, and simplicity, focusing her prayer and study around the ascetical and mystical teachings of the Prayer of the Heart. Her blog may be found at www.holydwelling.com, and she lives in Bellingham, Washington. Her email is anchorite@holydwelling.com
The "Christmas Sermon"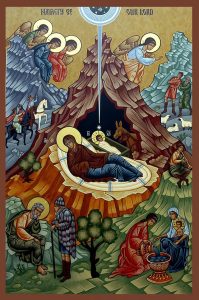 of St. Isaac the Syrian
This night bestowed peace
on the whole world;
so, let no one threaten;
this is the night of the Most Gentle One;
let no one be cruel;
this is the night of the Most Humble One;
let no one be proud.
Now is the day of joy;
let us not revenge;
now is the day of good will;
let us not be mean-spirited.
In this day of peace
let us not be conquered by anger.
Today the Bountiful impoverished
Himself for our sake;
so, rich one, invite the poor to your table.
Today we received a gift
for which we did not ask;
so let us give alms to those
who implore us and beg.
This present day cast open
the heavenly door to our prayers;
let us open our door to those
who ask our forgiveness.
Now the Divine Being took upon Himself
the seal of humanity,
in order for humanity to be
adorned by the seal of Divinity.
CHRISTMAS BLESSINGS 2016
"This is the night of the Most Gentle and Humble One:
Let no one threaten; let no one be cruel;
let no one be proud."

Thus spoke St. Isaac of Syria in the seventh century.
It is a very long time since then. When once camels, horses, and donkeys carried us along our way, now we line up to board jumbo jets, driverless cars, and satellites in space. When once long ago merchants scratched their accounts on stone or parchment, and saints did the same with their words of wisdom, now our keyboards clatter out the bits and bytes, and send our thoughts and even our finances winging through the ether.
Yes, it is a very long time since the seventh century.  Potentates, tyrants, and presidents have risen and fallen. That has not changed. Nor has the slaughter of innocents, nor the fear of the stranger, nor the martyrdom of the faithful.
In our own era of worldly chaos, let us remember that fourteen hundred years ago the words of Isaac the Syrian (7th C. AD) proclaimed the eternal hope and truth of the birth of the Most Gentle and Humble One, Jesus of Nazareth.
"Invite the poor to your table;
give alms to those who beg;
open the door to those who ask forgiveness."

And fourteen hundred years before Isaac, the words of Isaiah the Prophet (7th C. BC) proclaimed the birth of The Prince of Peace.
For unto us a child is born, unto us a son is given:
and the government shall be upon his shoulder:
and his name shall be called
Wonderful, Counselor,
The mighty God,
The everlasting Father,
The Prince of Peace.
Isaiah 9:6
May the words of both Isaac of Syria and Isaiah the Prophet be heard and heeded throughout the earth in our own day. And let us remember that the Lamb of God is the only source of true peace, hope, and justice.
As I celebrate the Holy Eucharist on this Easter Evening, my heart is full of joy of our Lord's Resurrection and also sorrow for the martyrdom of a righteous Muslim, Asad Shah of Glasgow, Scotland, only hours after he wrote:
"Good Friday and a very Happy Easter, especially to my beloved Christian nation. Let's follow the real footstep of beloved holy Jesus Christ and get the real success in both worlds."
May his witness be a shining light to all peoples of all faiths.
May God have mercy on the soul of Asad Shah, a Glasgow immigrant shopkeeper killed on Thursday. From the Telegraph:
A popular shopkeeper was stabbed to death by another Muslim in a "religiously prejudiced" attack hours after posting an Easter message on Facebook to "my beloved Christian nation".

Asad Shah, 40, a devout Muslim originally from the Pakistani city of Rabwah, had his head stamped on during a savage attack, according to one eyewitness.
Around four hours earlier the victim wrote online: "Good Friday and a very Happy Easter, especially to my beloved Christian nation.

"Let's follow the real footstep of beloved holy Jesus Christ and get the real success in both worlds."

On Friday afternoon, police confirmed that a 32-year-old Muslim man had been arrested in connection with Mr Shah's death.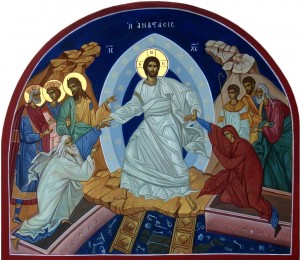 "He descended to the dead . . ."
In the midst of life we are in death;
from whom can we seek help?
From you alone, O Lord,
who by our sins are justly angered.
Holy God, Holy and Mighty,
Holy and merciful Savior,
deliver us not into the bitterness of eternal death.
Lord, you know the secrets of our hearts;
shut not your ears to our prayers,
but spare us, O Lord.
Holy God, Holy and Mighty,
Holy and merciful Savior,
deliver us not into the bitterness of eternal death.
O worthy and eternal Judge,
do not let the pains of death
turn us away from you at our last hour.
Holy God, Holy and Mighty,
Holy and merciful Savior,
deliver us not into the bitterness of eternal death.
O Lord, in your great mercy,
Open the ears of your people,
that they may hear your Truth.
O Lord, in your great mercy,
Open the eyes of your people,
that they may see your Justice.
O Lord, in your great mercy,
Open the hearts of your people,
that they may serve your Love.
In the Name of the Father,
and the Son, and the Holy Spirit. Amen.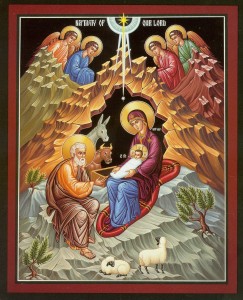 CHRISTMAS, 2015
I do not need to begin this Christmas meditation with a listing of the raucous and hurtful noises filling our world—you know it as well as I do.
And so this year my prayer for us all, near and far, friend and foe, beloved and stranger, is simply that this season of celebrating the birth of our Lord Jesus Christ might open each of our hearts to the Holy Silence of an innocent Babe born into His Father's World, a world of beauty and abundance, a world of joy and peace, yet a world so often torn asunder by our inability, our unwillingness to recognize the eternal gifts given to all humankind, to all creation.
The Gospel of John says, "The light shines in the darkness, and the darkness has not overcome it." Perhaps another way of saying that could be, "The Silence swallows the noise, and the noise has not overcome it."
COME, HOLY SILENCE
Come, Lord Jesus, Come:
Fill the earth with
Holy Silence
Holy Silence-
gift of gentleness and peace
to terror and cruelty;

Holy Silence-
gift of humility and love
to arrogance and pride;

Holy Silence-
gift of compassion and joy
to hate and revenge;

Holy Silence-
gift of calm and hope
to fear and despair;

Holy Silence-
gift of strength and faith
to doubt and distrust.

Come, Lord Jesus, Come:
Fill our hearts with
Holy Silence
SC+ © 2015
NATIVITY GIFTS
 Wise men from the East opened their Treasure,
offering Him gifts . . .
GOLD   INCENSE   MYRRH
 If I could give Christ Jesus a gift, would it be GOLD,
remembering others who freeze for lack of shelter?
If I could give Christ Jesus a gift, would it be INCENSE,
remembering others who choke for lack of clean air?
If I could give Christ Jesus a gift would it be MYRRH,
remembering others who die for lack of fragrant oil?
If I could give Christ Jesus a gift, it would be GOLD,
the GOLD of SILENCE in daily prayer.
If I could give Christ Jesus a gift, it would be INCENSE,
the INCENSE of JOY offered at the altar.
If I could give Christ Jesus a gift, it would be MYRRH,
the MYRRH of TEARS for easing of wounds.
Susan Creighton, 2014
On Christmas Day, 1995, as I planted two small Yew trees (traditionally seen as sacred trees, and known for their healing properties) near my meditation spiral, I realized that these "Angel and Cradle" driftwood pieces, and a large, heart-shaped rock I had recently found on the beach at Camano Island, were the perfect memorial for my recovery from a double mastectomy for breast cancer.
It was, of course, an even more perfect symbol for the Incarnation, as the Angel hovered over the Holy Child resting in the simple Cradle shaped only by the hand of God.
When moving from Camano to Bellingham, the Angel, cradle and heart-rock came with me, standing guard for years near the entrance to my Anchorhold. The Yew trees, however, stayed behind. This spring something deep within my soul stirred, and I knew it was time to bring the Angel closer. She now resides on my back deck, still hovering over the Cradle and Heart-rock. And on either side are dwarf Yew shrubs. And beside the Cradle is a stone basin in which the birds delight as they baptize themselves in rainwater.
Today is Easter, and now, on this great Feast of the Resurrection, the symbols of the Incarnation are utterly transformed: The Angel has become the Cross of the Crucifixion, the Cradle has become the Tomb; and the Heart-rock Holy Child has become the Resurrected Christ, "the spiritual rock that is Christ" (1 Corinthians 10:4).
Alleluia! Christ is Risen!
He is Risen Indeed! Alleluia!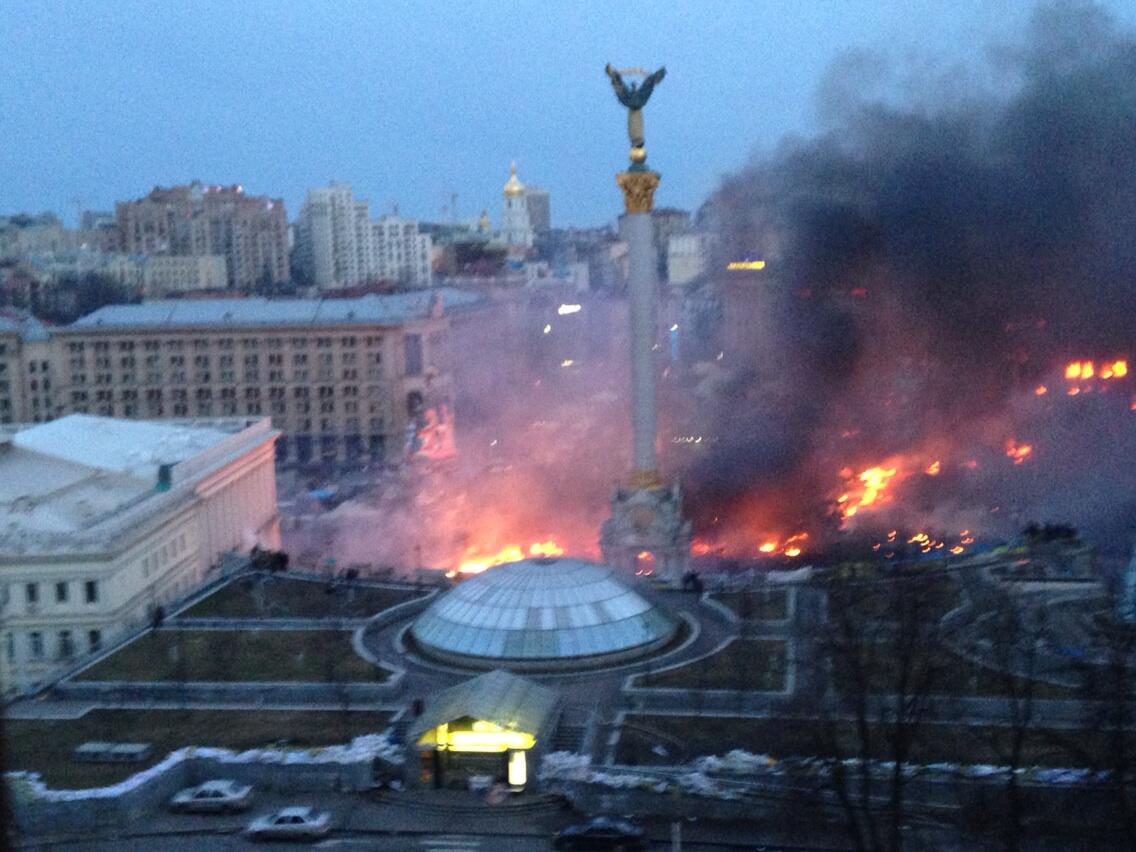 For Ukraine…and Syria…and Egypt…and Africa…and Venezuela…
You pour Your holy oil into the stars, O Holy Spirit,
and out of senseless conflagrations
You make vigil lamps before the Glory of Heaven.
Pour Yourself into my soul also,
and out of a passionate conflagration
make a vigil lamp before the heavens.
St. Nikolai Velimirovich, Prayers by the Lake. 2nd Edition. Prayer XX
(I don't pretend to understand all the dynamics here, but on a 1993 visit, Kiev entered my heart…she has known such violence–in WWII, the slaughter of Jews, and many others at Babi Yar, and untold other wars and famine and injustice over the ages…..we can only pray–and offer their suffering as vigil lamps before the Glory of Heaven.)